4 July 2023
Kea Project - award finalist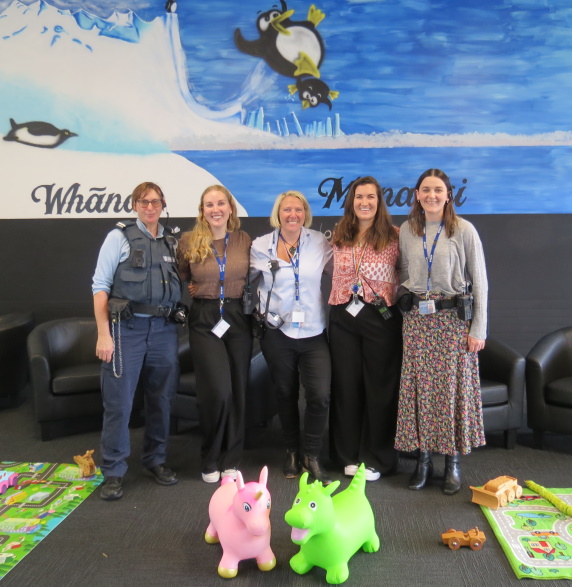 (L-R): Visits Corrections Officer Lana Mangham-McNamara, Design Analyst High Impact Innovation Programme Alex Udall, Volunteer Coordinator Moana Wahanui, Design Analyst High Impact Innovation Programme Amy Hanlon with OCF Learning & Interventions Delivery Manager Amy Beeby.
The Kea Project, which makes visiting prison more friendly for children, has been named as a finalist in the Public Service Commission Spirit of Service Awards(external link). The winner will be announced at an event at Te Papa on 16 August.
The Kea Project seeks to reduce the anxiety that tamariki may feel when visiting prison, as well as the feelings of isolation and grief in their day-to-day life. It does this by creating empowering and meaningful spaces to visit, equipping children with the knowledge of what to expect, and providing tools that enable whānau to nurture and strengthen their bonds.
It recognises the imbalance of Māori in our prison population. Because of this, our project team works collaboratively with staff, mana whenua and people in prison. We begin by designing a visual story based on local pūrākau (legends) as well as a kaitiaki (guardian), which is gifted to us by mana whenua. Activities for children allow for more meaningful engagement and interaction while visiting loved ones. Kete are supplied for tamariki to play with at home. It includes a storybook, which also includes an animated video version. The kaitiaki character tells the story of what a child might experience when they visit prison.
Kea has been implemented in Hawke's Bay Regional Prison, Whanganui Prison and Otago Corrections Facility and is being planned at three other sites.
"During a visit we had a little girl who didn't want to speak to her father at all but as the visit went on she began smiling, cuddling and talking to him. In the end she wanted to keep playing and reading the books with him. The man was very grateful and returned to his unit happier than at the start of his visit," says Senior Corrections Officer Toni Rurawhe, who was a involved in the implementation at one of the sites.
Implementation was completed at Otago Corrections Facility in April 2023. Design Analyst Alex Udall said, "We had an official opening of the space on site. It was an amazing feeling being in the space that we had transformed, with so many people sharing such a special moment. The whole place was buzzing and I left feeling so grateful and proud of what we had accomplished."
Design Analyst Amy Hanlon adds, "I am so grateful that I got to work in this space alongside these wonderful people to bring the vision for the space to life. You can truly see and feel how the space has been enhanced to allow for better connection with whānau."
The original Kea Project concept was developed by HIIP Lead Designer Kelsey Gee in her Massey University Bachelor of Design Honours year.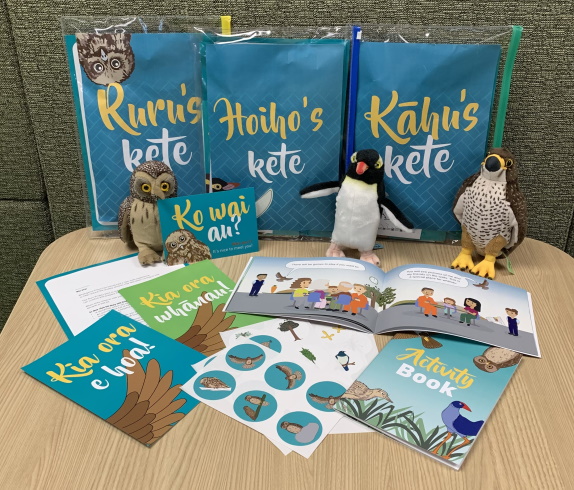 The kete contains a story book, soft toy, a pepeha card, stickers, letters and an activity book, which reflect the visual story on the walls so that it is familiar to tamariki when coming for their visit.
Ready to make a move?
Start your journey - check out the a list of our current opportunities then apply online today!